Setup a language
Language aplies to all communication received from you favorite gym or sport facility.
Step 1: Login to your User Profile
1. Open Sportimea website and Log in by your username or email.
2. Click on your Profile icon and then click Profile.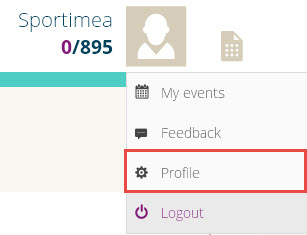 Step 2: Configure Sportimea Language
Under Languages, you may change the default language to your preferred language.